Mexico Food & Cocktail Tour || Oaxaca City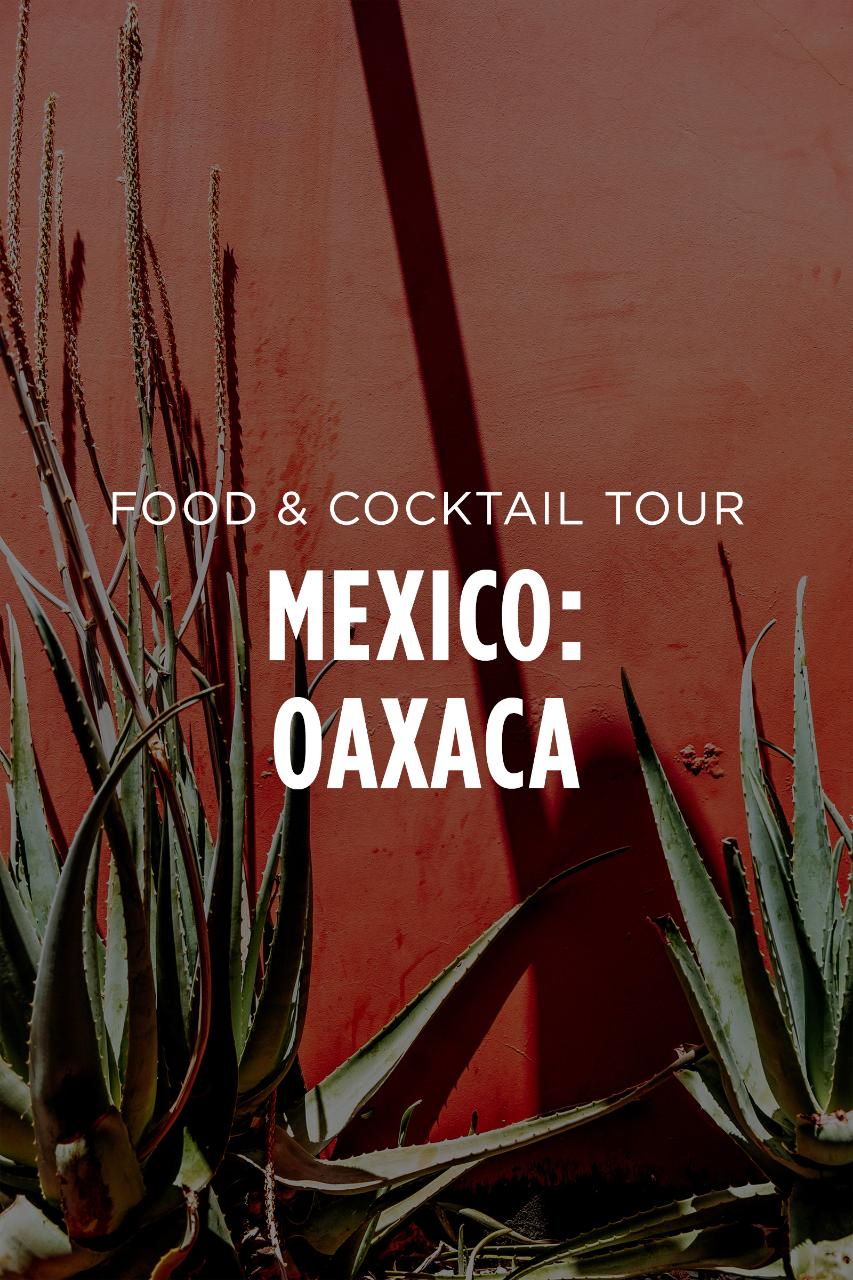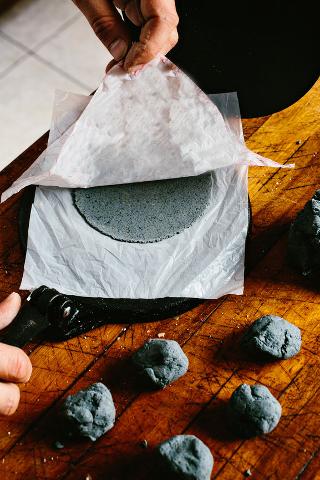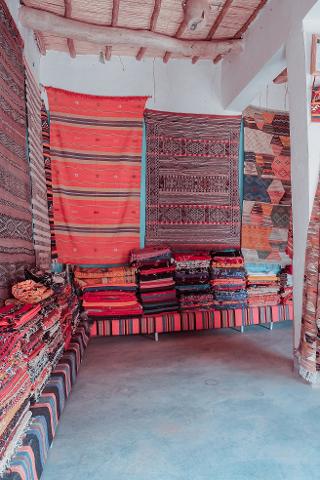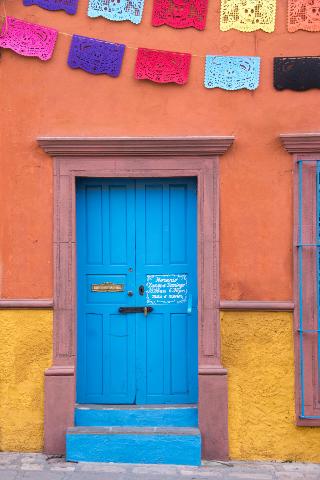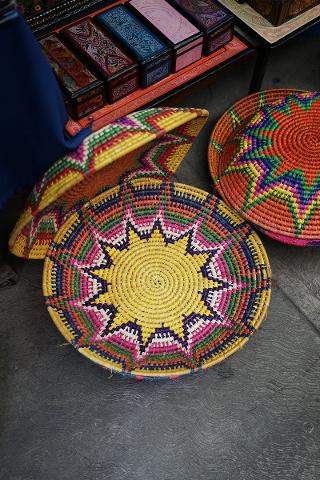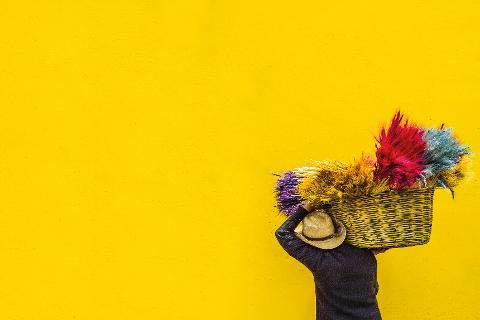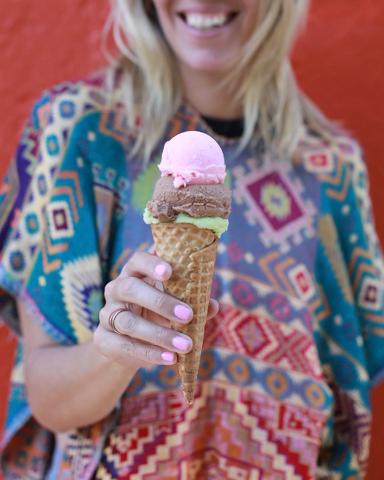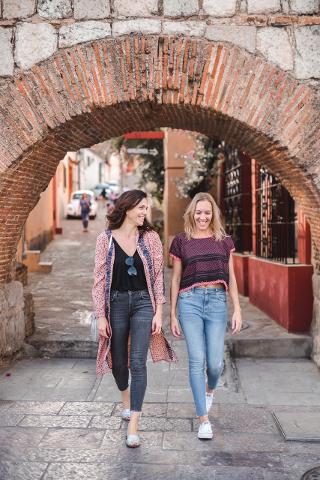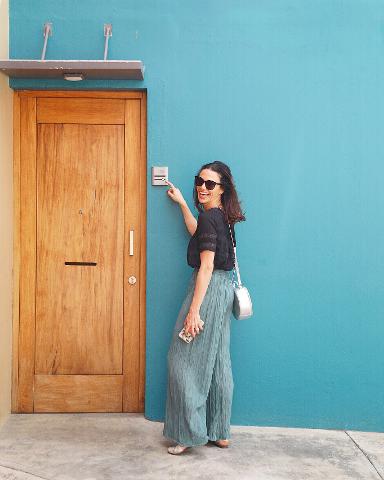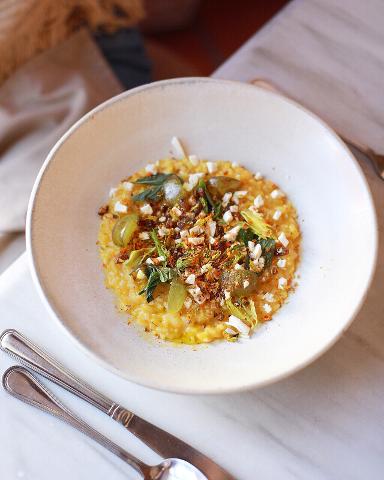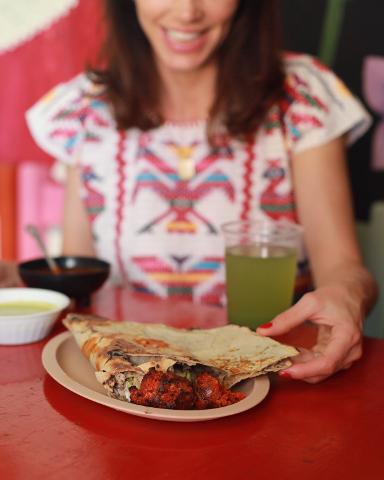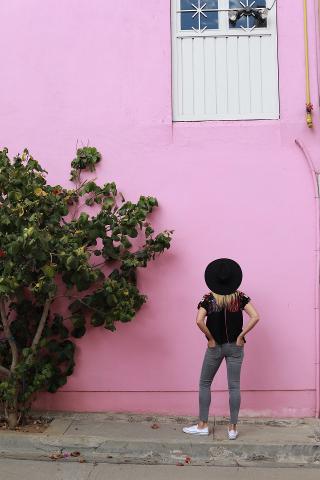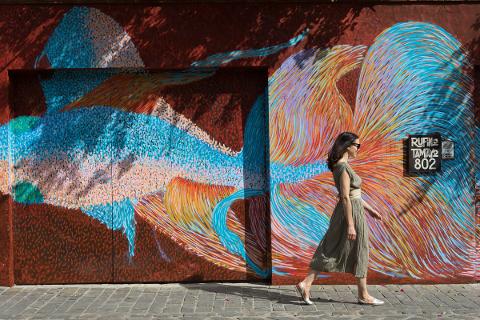 Duration: 5 Days (approx.)
Product code: OAXACA-MEXICO
TRAVEL WITH BORDER FREE TRAVELS X SALT & WIND

Join food and travel experts, Border Free Travels and Salt & Wind, on an intimate boutique group trip to Oaxaca, Mexico. Explore artisans and taste mole and mezcal you can only find in Mexico and see sights that will take your breath away.
UPCOMING TRAVEL DATES
MARCH 20-24, 2019
OCTOBER 31-NOVEMBER 4, 2019
OAXACA SAMPLE ITINERARY
You can get way more trip details here but this is a sample of how the week will go:
DAY 1 - City Tour || Market Visit || Street Art a+ Street Food Crawl || Dinner || Overnight In Oaxaca City
DAY 2 - Artisan Visit || Visit Hierve El Agua || Cheesemaking Class || Farm-To-Table Lunch || Dinner || Overnight In Oaxaca City
DAY 3 - Market Visit || Mole Master Class || Lunch || Dinner || Overnight In Oaxaca City
DAY 4 - Free Time || Classic Local Lunch || Mezcal Crawl || High-End Dinner || Overnight In Oaxaca City
DAY 5 - Brunch || Head Homev
PAY AS YOU GO

Don't want to pay it all at once? Put down your deposit today and then pay the rest of your trip off month by month. Contact us at travel@saltandwind.com for specifics.
OUR TRAVEL STYLE
Each Border Free Travels x Salt & Wind trip is highly researched and curated with us hand-picking each excursion and travel partner. We want to show you all that we love about a place and introduce you to our local friends so you get an insider's view into the region.
Here's a few reasons people love traveling with us:
Unique Experiences: Many of the experiences in our itineraries are one-of-a-kind and only accessible with Salt & Wind
Photographer: Each trip has a group photographer providing attendees with 10+ images daily so you can concentrate on the trip and not on your camera.
Concierge: There is a concierge on hand to help you with anything from extra activities to car service 24/7
Expert Hosts: Team Salt & Wind has deep knowledge about each area we travel and partners with local experts.
Planned Itinerary: Our itineraries are planned so that each day has anywhere from 4 to 8 hours of activity.
Free Time: That said we always offer some optional activities if you want to do even more and we always squeeze in some downtime so you can relax.
OAXACA TRIP
Each food-focused trip where a small group of us will head on a 4-night, 5-day to Oaxaca, Mexico. Each itinerary includes expert-led food tours, cooking classes, market visits, wine tastings, boutique accommodations, a concierge, and a group photographer!
Want some more info? Check our Instagram from prior trips.

Have more questions? Check our FAQs or Contact Us.
What's Included
Here's what's included in the trip fare:
4 nights boutique hotel accommodations in Oaxaca with complimentary wifi

Mezcal tastings at the region's best distilleries


Street food crawl in Oaxaca City

Hands-on cooking class with host and chef, Aida Mollenkamp


A group photographer so you can enjoy the moment

Market tours, art gallery visits, and pop-up parties with local creatives

A group concierge to help with any extra events you may want to plan

At least 10 edited group photos daily

Group transportation to/from all events listed on the itinerary

Meals listed in the itinerary (including 1 alcoholic drink at each lunch and dinner)


Tips for all meals, hotels, drivers, and activity guides

A few gifts from some of our favorite food & travel brands

A couple surprises! (You didn't think we'd tell you every last detail, did you?)
The following are not included in the trip fare:
Any incidental expenses

Tips for photographer and trip hosts

Required travel insurance

Any meals not listed in the itinerary


Any extra excursions or events you plan with our concierge

Transportation from your home to/from Oaxaca, Mexico

Transportation from the airport to the hotel in Oaxaca


Alcohol aside from for 1 alcoholic drink at both lunch and dinner


Anything from room service or the hotel minibar
THE NITTY GRITTY
Required Trip Insurance
Please note that trip insurance is required to join us on a Salt & Wind trip. FYI most major credit cards (such as American Express, CHASE Sapphire, and Capital One) offer complimentary insurance when you purchase using their card.
Minimum Attendees
Please note only run trips with 6 or more guests. If a trip has fewer attendees at 45 days before the trip dates, we will cancel the trip.
ACCOMMODATIONS

We have partnered with boutique hotels that meet the Salt & Wind standards of service.
Room Options
Double Occupancy
Double occupancy pricing is the price for (1) person to stay in a shared (i.e. double) room. In other words, each person staying in that room will pay the posted double occupancy rate. If you're a couple or friends traveling together, please know that you'll each pay the double occupancy rate.
Single Occupancy
Need some alone time? We hear you. That's why we offer single occupancy rooms. The single occupancy rate is what you will pay to have the room all to yourself.
Roommates

If you do not have a travel partner, you can purchase single occupancy room and have it all to yourself! We do not pair up trip attendees because we find there is not enough privacy in the rooms to allow strangers to room together.